About Discrepublic.com
Discrepublic.com is a popular webshop for musicians and other related!
It has never been easier to buy CD and DVD with print as well as pressed vinyl!
You get good service, high quality and quick delivery for free with your purchase!
Discrepublic.com is a Swedish limited liability company with double AA solidity. This means that with us you are going to shop safely and securely without unpleasant surprises.
Statistics
In 2013 98% of our customers got their production on promised date and 82% of them turned into repeating customers!! Those are figures that we are very proud of.
Be ware, do not fall:
The industry is swarming with "amateurs" who are looking for extra income in their spare time. Not a day passes by without us getting calls from angry customers who are disappointed with their previous choice of a supplier. Your choice of supplier is crucial for the results of your production/work. Choose Discrepublic.com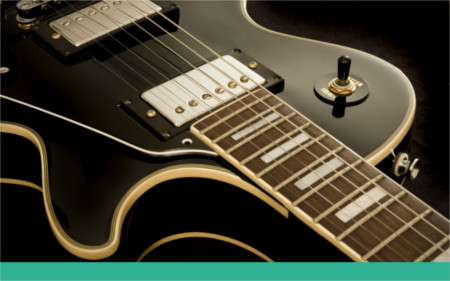 Knowledge & Success:
With over 20 years of experience in advanced CD, DVD and vinyl production, we recommend you to choose a successful and financially stable partner with a good reputation. During these years, we have gained over 11000 satisfied customers in Scandinavia and Europe. We are well-known for our commitment and friendly attitude at all times but above all for how professionally we manage each project from beginning to end.
Small volume requirements:
We specialise in providing our customers with CD, DVD and Vinyl productions in small volumes with quality on par with mass production.
With breakneck speed we have become the market leader in this segment.
We are a modern webshop for CD, DVD and pressed vinyl with print!
Our ultra modern machinery (CTP Offset/digital UV, DMM) is cost effective, fast and smooth. It enables us to keep the lowest possible price levels despite our high quality.
Communication:
You can reach us daytime (09.00-17.00 weekdays). We always answer the phone within 2 rings. We always reply in chat (much appreciated) within 10 seconds and via email within 1 hour!
Strict business policy, phenomenal team spirit and great fellow employees create a "Winning team".
Free delivery:
When you shop with us you will see the final price, excluding VAT, right away. No start-up fees! Moreover, we offer free shipping up to 20kg to private persons (mypack)! You simply pay with a card or invoice through Klarna.
We deliver!
On discrepublic.com service, commitment and quality apply. Successful CD, DVD and vinyl productions require 100% focus on you as a customer and your desires. We deliver your productions directly to the door (company) or to a postal service closest to you (with SMS notification). No hassle for you as a customer. Although CD & DVD production is fully automated, we have staff that ensures the quality of the final product and packaging.
Product guarantee
We have a guaranteed delivery time on productions with packaging of 14 business days after approval, which means that we deliver quickly and smoothly without any hassle. We reserve the right to possibly longer delivery times when demand is high for us during holidays, but we do everything we can to keep our 14 days in so far as it goes
Commitment:
Our high quality thinking ensures that we do not deliver something that will not be good in print. We check all files before printing and contact you if something does not look good in print. If something against all odds would still go wrong and you would get a defective disc, you will get two new back. We use exclusively without exception one of the best CD and DVD materials Mitsui /MAM-A. (for productions of less than 500 copies)
Prices exclude VAT, no extra fees,
order directly in the webshop with no hassle!